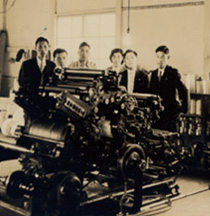 KOBAYASHI - Rotary letterpress printing machine (First unit: 1950)
As the first pioneer to produce industrial recording papers, Kobayashi Create takes pride in holding the top market share for production and distribution of various recording papers. In the business-form field, Kobayashi has one of the finest facilities in Japan, and provides products to various customers including governments, municipalities, and private companies. Furthermore, the company has applied its production method of recording papers to the ATM papers, and use its original technologies in public utilities receipts and roll products such as tags used in logistics. Kobayashi also provides total solutions involving development of labeling systems and production of labels for the medical industry. The company contributes to the creation of standard systems in each industry based on its abundant experience and technologies for logistic barcode systems. Such experience marks its leading role in the industry.
Kobayashi Create Co.,Ltd.
Headquarter:

115 Kitatakane, Ogakie-Cho, Kariya-Shi, Aichi-Ken, Japan 448-8656

Phone:

+81-566-26-5251

Fax:

+81-566-26-5255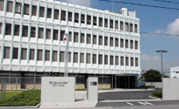 Kobayashi Create (Shanghai) Trading Co.,Ltd.
Office:

Rm.2104, Huiyin Plaza, No.2088, Huashan Road, Shanghai CHINA

Phone:

+86-(0)21-6428-5591

Fax:

+86-(0)21-6428-5595

Website:
Sales & Service Network
We can deliver our products to anywhere in the world. To find the distributor nearest you, please Contact Us.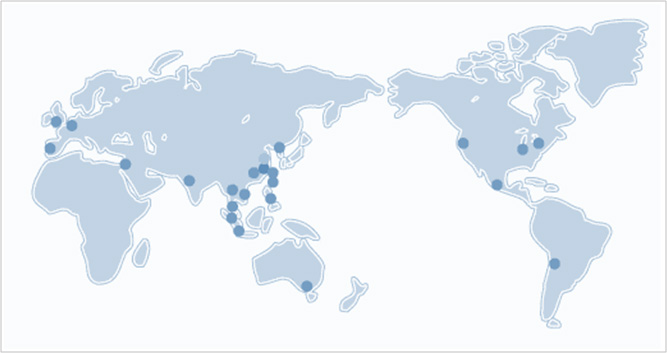 Certification
We hold the most stringent emvironmental management certification (ISO 14001), quality management system (ISO 9001) from the International Organization for Standardization.
JQA-EM7719


[ Certified Areas ]

Head Office
Main Plant
Anjo Factory
Tokyo infomation processing center

JQA-QMA16442


[ Certified Activities ]

Design, Development, Manufacturing (including outsourcing manufacturing), Sales, and Distribution of Business Forms and Recording Papers.
Information Processing, Print Processing, and Delivery Services (including outsourced processing and services) of data /ledger information provided by clients.
Design, Development, Manufacturing (including outsourcing manufacturing), and Sales of Client Operation Supporting Systems.

[ Certified Sites ]

Divisions that comply with the certified activities.